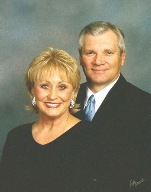 Our ministry finds expression in several areas. We are a family because our personal experience of salvation has made us brothers and sisters in Christ. We are devoted to continued spiritual growth through the study of God's Word as we seek to apply its unchanging principles in our daily living.
Our heart is to also minister to the needs of our youth through energetic and focused activities and to our senior members with appreciation and love. Our desire is to worship God in the beauty of holiness while actively building a strong supportive fellowship of believers who are equipped and ready to share their faith.
May God bless you with an ever growing awareness of His presence in your life. Please let us know if we can be of help to you or your family.
Snyder Turner,
Pastor