Beginning September 3, 2015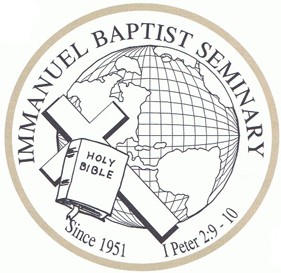 We are pleased to announce Calvary Baptist Church has been selected as an extension campus for Immanuel Baptist Seminary (ImmanuelSeminary.com) in Sharpsburg, GA. Classes will begin September 3rd at 6:30 p.m. Individuals will receive college credits toward a degree from IBS or may choose to monitor the classes for personal growth in their knowledge of God's Word and spiritual walk with the Lord.
Please contact Dr. Jim Daley for information or registration at jimindo39@hotmail.com, 678-919-7850 (Home) or 404-922-2975 (Cell).